Topic
Topic: How does Art celebrate Culture?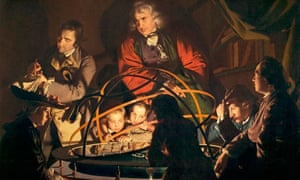 This term our topic is 'How does Art celebrate Culture?' This topic will give the children a wonderful opportunity to explore Art and what it tells us about a variety of cultures and British culture through periods of history. The children will be encouraged to think "What is art?" , " How does that artist make me feel?" The children will have the opportunity to develop their skills in a range of media, and consider which medium will work best for a specific task.
A the start of our topic we will be enjoying a trip to visit the Derby Museum and Art gallery to help inspire our art work. The children will be learning about our famous local artist, Joseph Wright. They will look at his paintings and see what it tells us about culture at the time. They will also have the opportunity to try their hand at portraiture. Derby Museum and Art Gallery is a great place to explore and we're sure the children will have a wonderful time learning ....lots!
To showcase all of the wonderful art work we have created, we plan to hold an art exhibition the week commencing the 11th February 2019 – more information to follow nearer the time.
Science:
As scientists this term, we will be learning about light and carrying out lots of exciting experiments to develop our scientific enquiry skills.
Computing:
The focus for our computing topic this term is 'we are presenters', during this topic the children will be designing presentations, creating them using software and presenting these to the class.
French:
In French this term, we will be focusing on describing ourselves and others using basic French phrases. Students from David Nieper will be accompanying us, providing us with expert French skills.
Physical Education
PE is taught every Wednesday. This term the children are focusing on healthy habits which can be incorporated into team games such as dodgeball. All children need to remember to bring their PE and leave it in school. If you have any difficulties organising your child's PE kit please speak to their class teacher and they will be more than happy to help.